Welcome to the Ririe Community Chamber of Commerce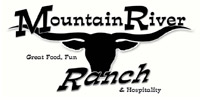 RV Park/Campground, Cabins, Teepees, Summer & Winter Dinner Theatre, Wagon/Sleigh Rides, ATV/UTV Rentals, Trout Pond
Catering; Weddings, Company Picnics, Business Retreats, Family and Class Reunions, Luncheons.
Find us on Facebook and Twitter!
Great Food, Fun & Hospitality!
Owner: Mike and Julie Anglesey
Listed Under
Accommodations
Catering
Dinner Theatre
Fishing
Recreation
Reunion/Retreat Centers
Vacation Rentals
Ririe Senior Center - Evening includes awards, dinner, entertainment, and silent auction. ...

News / Events
AH Digital FX Studios, Inc
10551 E Ririe Hwy
208-419-0868

Fall River Electric Cooperative
1150 N 3400 E
208-652-7431

Main Street Grill
235 Main St.
208-538-6106

Fix It Right Truck and Auto
11423 E Ririe Hwy.
208-709-5304

Scotty's True Value
201 S. State
745-6498

Businesses