Welcome to the Ririe Community Chamber of Commerce

Business Categories
Ririe Chamber of Commerce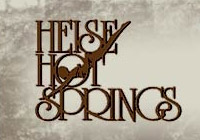 We are a summer resort with hot spring pools, pizza parlor, golfing (9 holes), and a 350 ft. enclosed water slide. Lots of fun, fun, fun for all the family.
Visit us on the web at Heise Hot Springs and Heise Expeditions
Owner: Mike Quinn

Featured Business
Location: Ririe Senior Center-395 Main Street-Ririe, Idaho
Location: Elementary/Middle School Media Center-260 1st West, Ririe, ID.

News / Events
AH Digital FX Studios, Inc
10551 E Ririe Hwy
208-419-0868

Julie Anglesey, Voigt Davis REALTORS
77 North 5050 East
208-589-6867

Stoplight Pizza
235 Main St
538-7353

Aspen Hills Retreat
2080 Swan Valley Highway
208-538-7140

7N Ranch
5156 E. Heise Road
208.589.7187

Businesses